Overnight fame in the late-noughties led Nash to a nervous breakdown and bankruptcy. Now, with a documentary capturing that harrowing time and a new career as an actor, she talks about the dangers young musicians face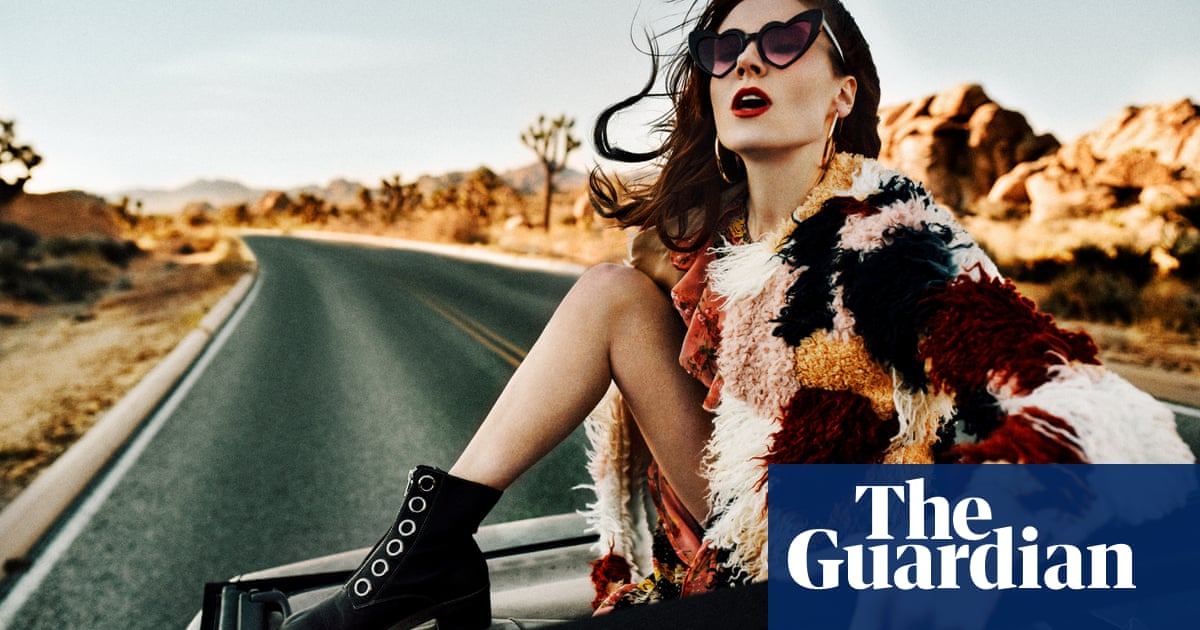 Late in 2017, an article appeared on Buzzfeed with the headline: "33 Singers That Only Exist in the Mind of British Millennials". At No 9 was Kate Nash, the mid-noughties MySpace sensation who had a huge hit with Foundations and went on to win best British female at the Brits. The article explained: "She was the cute vintage-dress-wearing girl we all wanted to be back in 2007. Presumably these days she's wearing baggy jumpers and DMs, but who knows?"
The article touched a nerve with Nash. Not long before it was published, she had been having a teeth-gnashing, snot-in-the-hair breakdown in Death Valley, California. Dropped by her label, in dispute with her manager, she was left bankrupt, broken, wailing at the "wankers" in the music industry. "This is a matter of life and death to me because making music keeps me alive – and being in the music industry has almost killed me," as she put it.
That moment is captured in the documentary Underestimate the Girl, which went up on the BBC3 iPlayer channel at the end of June and has won Nash a wave of support. "What I've really loved is seeing my fans being really emotional about it," she says. "Musicians have been messaging me saying: 'Oh my God, I was in tears watching this, the same thing happened to me.' I think a lot of musicians are in this same situation."
I meet Nash at her favourite vegan cafe in Hackney, east London. She wears her red hair in bunches as she did in the MySpace days – but the slouchy sweatpants, vest top and toned physique suggest a new steeliness. That is partly due to her training regime for Glow, the Netflix wrestling comedy that has helped her recent career move into acting. But it also reflects someone who has learned their lessons the hard way.
Nash stresses that the documentary was never supposed to be so raw. She was approached by the director Amy Goldstein after a performance at Coachella in 2014, when Nash was spending her own money touring the punky songs from her self-released album Girl Talk. The intention was to make an upbeat, vaguely empowering story about a kooky English musician moving to Los Angeles and making a comeback. It became a kind of millennial female version of the Bros documentary, with Nash forced into ever more humiliating compromises to make her music. But the "shit really hit the fan" when she discovered that what money she had managed to scrape together had been spent, leading to a total breakdown in her relationship with her new manager, Gary Marella."I guess I just decided to keep filming because I felt like it was a really important story to tell," she says. While it is a personal story, it has a wider resonance, capturing the collapse of the music industry.
Now 32, Nash was signed to Polydor when she was 17, in the wake of Lily Allen's MySpace success. She recorded her first songs in her bedroom in Harrow, north London after a broken foot put paid to her job at Nando's and her fresh-faced eclecticism earned her a young and dedicated fanbase. When I ask who she was influenced by, she ranges freely among Celine Dion, the Spice Girls, Nirvana, Misteeq, the Beatles and UK garage, before alighting on the Buzzcocks. "They were the band I first got into that helped me write songs. I was like: 'A-ha! You can just talk about working in River Island or whatever.'"
MySpace, she reckons, represented a brief window in musical history when teenagers genuinely took control. "It was kids putting music on their pages, other kids listening to songs over and over, people from the labels messaging people like me. MySpace was so punk. That's probably why it got shut down – the industry was like, this can't happen because we're not in control."