Since the former foreign secretary likened women in niqabs to letterboxes and bank robbers, there has been an increase in reports of anti-Muslim abuse. How does it feel to be victimised because of your dress?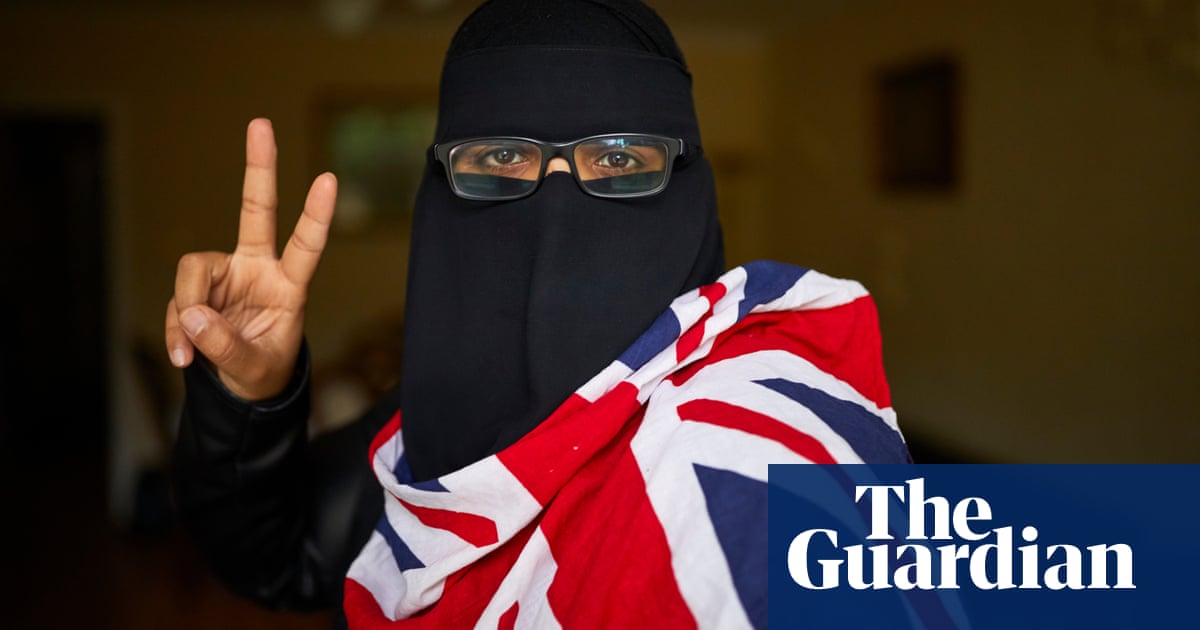 'Oh, there goes a letterbox.' On Saturday, while Sidrah Sajad was out shopping in Manchester, where she lives, she heard a man – middle-aged, white – say this to a companion as she walked past. "I turned around and said: 'Excuse me,' and they just walked off," she says. She was in a rush that day, but usually – because abuse happens fairly regularly – she likes to confront it. "I'm the sort of person who will engage. If someone is saying such negative comments, I like to approach them and give them the opportunity to talk to me, say: 'Why would you say something like that?'" How did she feel? She sighs. "You know what, it's ignorance. That person is not educated. Part of British values is trying to respect and embrace the norms of all the faiths. Even if we don't understand it, we honour common ground. Every individual has a choice to live their life the way they want to, and we should respect that."
It is just over a week since the former foreign secretary Boris Johnson likened women who wear the niqab – the face veil – to "letterboxes" and "bank robbers" in a column for the Daily Telegraph. Johnson said he was against a ban but his comments, whether throwaway or carefully calculated – including that the burqa and niqab were "odd" and "oppressive" – have had real-life consequences for many British Muslims. Women have spoken of feeling vulnerable, and some have been abused. The anti-Muslim hate-crime monitoring group Tell Mama has reported a spike in abuse against Muslim women since Johnson's column appeared. In the week before the column was published, five women reported incidents against them (all were wearing the hijab, and none wore the niqab). In the week after the column, 14 women wearing the hijab and seven who wore the niqab reported abuse to the organisation.
These figures are likely to be much lower than the real number. A Tell Mama spokesperson says: "Bear in mind that niqab-wearing women rarely report anti-Muslim hate. In work we have done with them, they have mentioned that they receive abuse on such a frequent level, they do not bother to report it. So the rise is measurable and important."
"Comments and political statements have impacts," says Iman Atta, the director of Tell Mama. "Boris Johnson is a privileged white male who has had a route to power and influence that many from black and ethnic minority groups could not even dream of. In this privileged position, he calls Muslim women who wear the niqab 'letterboxes' and 'bank robbers'. These are some of the most marginalised women, who cannot find employment and, in some instances, have few choices. But to Johnson, his political ambitions mean that he is willing to call them terms that are dehumanising. It is this dehumanisation that leads perpetrators to feel emboldened enough to target these women for anti-Muslim hate."
"People are now mocking Muslim women and attacking them because of the remarks he has made," says Sajad, who works as an education mentor. "To not apologise, he must have an agenda behind it." Has it made her nervous to go out? "It is quite dangerous to go out there, not knowing what will come in front of you. Muslims in general are being attacked; there are a lot of hate crimes. You have to be cautious." She wouldn't go out at night, she says. "Of course it has made me worried, it does play on my mind. If I can change anyone's perception, or misconception of how we are, then I'll try my best. When I go shopping, I'm friendly at the till, I always say hi, have a conversation."
At the weekend, Kulthum Haque's daughter was out with a friend, both wearing niqabs, and a man made a "letterbox" remark. "A lot of times, I asked them not to say anything [back] because there have been times in the past where they have been abused further," says Haque. "That's my fear, that they will get hurt. The majority of the time they tend to ignore it, but it does get to you." Haque, who also wears the niqab, volunteers in a local school in Bolton; one of her daughters is a primary school teacher and the other a nurse. "It's really sad that we're trying to work within the community and this is the sort of stuff [Johnson is] coming out with. We're not uneducated, we're all working. Because of the comments, it's made it unsafe for us and we're cautioned by our family before we leave the house to be on our guard. It's made it unsafe for us on our own streets." Though, she adds, "it was unsafe anyway".
Before, she has heard offensive remarks aimed at her while out shopping. "We do get it off the older people, and sometimes it's the younger boys. A lot of time I put it down to ignorance and ignore it. They'll say: 'Can we post something in?' We have it anyway occasionally, but it's increased now. It's become a joke for everybody, to say what they want to say. Even in the car, you still get comments or gestures. If I have to walk, then I try to have someone with me. It shouldn't have come to this. Politicians are supposed to be there to protect a community."