Prescriptions have doubled in a decade, but very little is known about the effect of taking SSRIs for years. Is it a lifesaver or a happiness trap?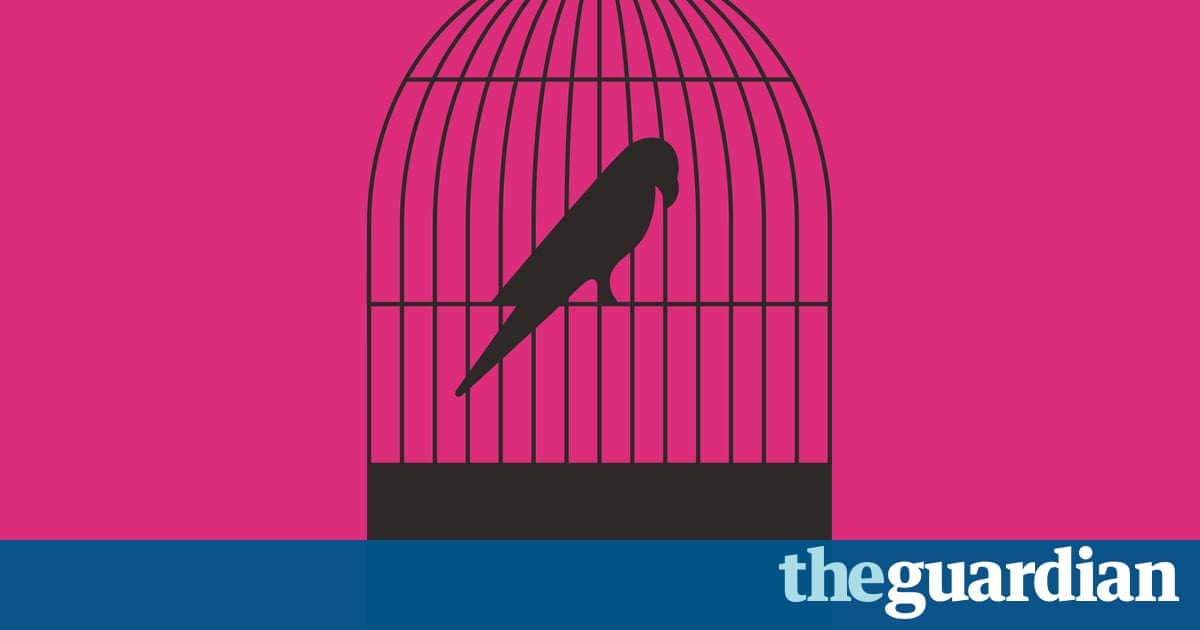 Sarah never planned to take antidepressants for 14 years. Three years after she began taking them, when she was 21, she went to her GP and asked to stop: 20mg of Seroxat a day had helped her live with anxiety and panic attacks, but she began to feel uncomfortable about being on medication all the time. Her doctor advised her to taper down her medication carefully.
At once, I was a mess, she says. I thought I was losing my mind. My appetite completely went. I lost the best part of two stone. I was anxious constantly. My mouth was dry. It was difficult to sit and be calm. She became withdrawn, refusing to see friends, and remembers asking her mother to get her a couple of boxes of paracetamol, thinking, Im going to have to take all these tablets, because I cant live like this.
Sarahs doctor encouraged her to go back up to 20mg. Within a week, I was much better. I feel anger when I look back. That wasnt me relapsing, that was withdrawal. But I was so unwell, I didnt stop to think, Ive never had this before. I truly thought it was me. Now the only reason I am on the drug is because I am dependent upon it. And that is not good enough.
Prescriptions of SSRIs (selective serotonin reuptake inhibitors), the most common type of antidepressant, have doubled in the past decade. There are now more than 70m prescriptions dispensed in the UK in a year, the greatest rise of any drug in the last year, according to NHS research. But while the side-effects of starting and then withdrawing from these drugs are reasonably well known (the patient information leaflet accompanying the SSRI Seroxat is six pages long), there is very little research into the long-term effects of using antidepressants.
Last year, an all-party parliamentary group began hearing evidence as to whether there is a link between a measurable rise in mental health disability claims 103% between 1995 and 2014 and that in antidepressant prescriptions. (Claims for other conditions fell by 35% in the same period.) We need to have a serious rethink about current levels of prescribing, because it may well be that the drugs are in fact contributing to the disability burden, Dr Joanna Moncrieff, a consultant psychiatrist and senior lecturer at University College London, told the committee.
Reports both anecdotal and clinical have included side-effects such as constant pain, an altered sense of smell, taste or hearing, visual problems, burning hands and feet; food or drug intolerances and akathisia (the medical term for a deep inner restlessness). When a patient begins tapering down their dosage, these effects are generally ascribed to the drug leaving their system; if it is long after withdrawal is supposed to be over, however, patients are often disbelieved (according to the drug companies, withdrawal should take just two weeks for most people, though they acknowledge that for some it can be months).
Professor David Healy, director of the department of psychological medicine at Cardiff University and author of 22 books on psychopharmacology, believes that antidepressants are overprescribed. If you go into your average doctor if youve been off the drug for half a year or more and you complain [of a range of symptoms] and say, I think its caused by this pill I was on, he or she would say, Its been out of your body for months. Youre neurotic, youre depressed. All we need to do is put you on another pill.
GPs, Healy says, are relying on your word, and if its a choice between believing what you say and relying on what drug companies say to them, they [tend to] believe the drug companies. Healy, who has been a consultant for, and expert witness against, most of the major pharmaceutical companies, has long argued that long-term side-effects are routinely ignored or misunderstood.
But many experts believe these drugs do more good than harm. Most of the people I see who have moderate to severe depression benefit from them, says Daniel Smith, a professor of psychiatry and researcher into bipolar disorder at the University of Glasgow. For some, medication can be no less than transformative. It can get them through a really critical period of their life.
However, when it comes to long-term impact, especially after a person stops taking SSRIs,Smith says it can be hard to work out which symptoms relate to the drug use and which to the underlying conditions. Theres obviously an issue of cause and effect. How can we be certain the SSRI caused it? Depression affects libido and sexual interest. How much [of the reported effects] is depression and/or anxiety symptoms coming back?