She said I had cancer, and an eating disorder, and pneumonia. I didnt realize it was abuse until years later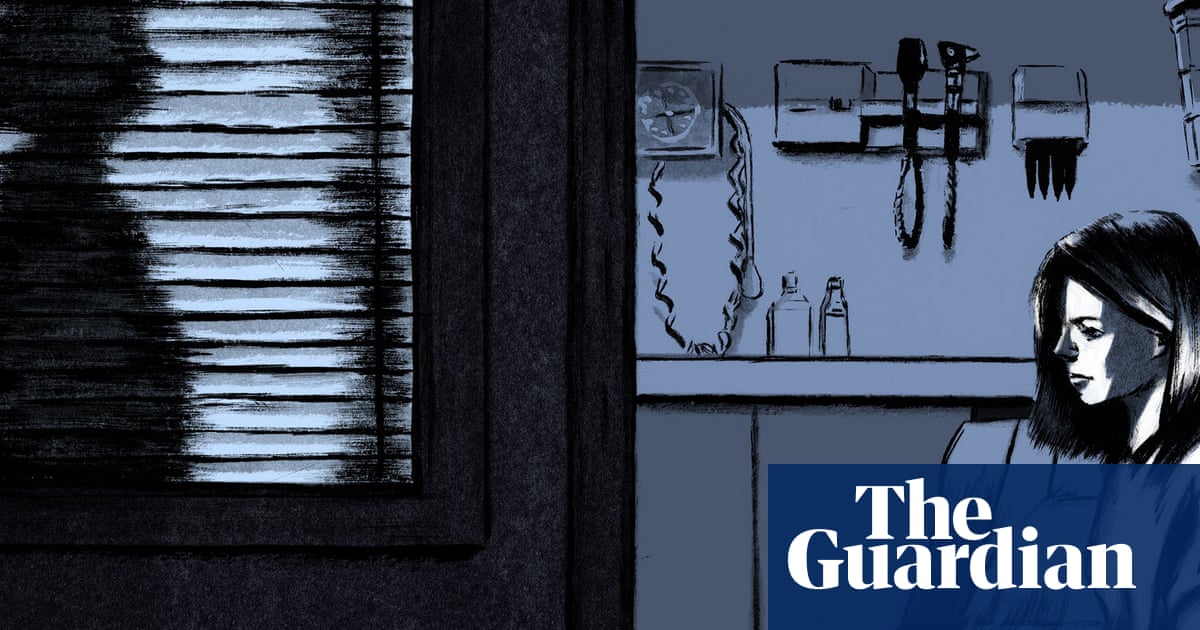 I felt the cold metal of the tool through my shirt as she checked my spine for deformities. I was filled with panic, and a certainty that I had scoliosis. I pictured my spine twisted. Would I need a back brace? Eventually a wheelchair? I got lightheaded and said I needed to stop the test.
The article I'd been assigned to write on a new scoliosis clinic didn't require in-person interviews. But I'd just earned a graduate degree in journalism, and I was eager to prove myself to my Pulitzer prize-winning professors. So here I was at the clinic. When I'd suggested to the physical therapist that she test me for scoliosis so I could describe the exam in my article, she'd been pleased.
After prematurely ending the exam, I still felt like I was about to pass out. For a minute, I couldn't even see. I was led to a chair and handed a glass of water. As the dizziness subsided and my vision returned, I thought, Shit, shit, shit. This has never happened in public before. Soooooo fucking unprofessional.
I apologized to the woman with a lie: "I'm getting over the flu." The truth was, I was having a panic attack because of childhood abuse, and I didn't even know it.
* * *
Nearly two decades before I was tested for scoliosis, I sat on a plastic exam-ro­­om table with my T-shirt off. Dr Wirtz, who also happened to be our neighbor, felt my left breast, then my right. I was 10 years old and more nervous than embarrassed. Dr Wirtz was the fourth doctor I'd been to in our small Wisconsin town, and I hoped he wouldn't say my barely grape-sized left breast made me too sick for school.
My mom was always saying I was too sick for school. When I was six and my parents divorced, I missed half the first grade because she was convinced my stomach pains were caused by something deadlier than lactose intolerance. To her, a cold was pneumonia … unless it was actually pneumonia, in which case it was something worse.
As Dr Wirtz poked my nipples, my mom filled him in on my paternal history of breast cancer. The disease had killed my grandma, great-grandma and great-great-grandma. I thought about my grandma's open coffin. She was the first dead person I'd ever seen. But the fact that she was dead didn't frighten me. What scared me was how, two years earlier, a doctor had chopped off one of her breasts and made her wear a wig.
A week or so after the appointment with Dr Wirtz, my mom asked my babysitter to look at my breast. I'm sure my babysitter, a popular high-schooler named Shauna, thought it was a weird request. My mom had a charismatic way of getting people to do stuff, though. She called me over and lifted my T-shirt. "Look at this; isn't it strange?" she asked Shauna, touching my breast and getting her to do so as well. Shauna shrugged her shoulders and played it cool. "Nope," she replied. "I was uneven at first, too."
Dr Wirtz wasn't worried either. He'd told her I was just growing, and the ultrasound backed him up. No cancer. But the fact that babysitters and doctors can never be 100% certain is unbearable to people like my mom. She hired another babysitter, found yet another doctor, and frantically and forcefully prayed over my breast in tongues every night before I fell asleep.
The next doctor – a specialist, this time – agreed with Dr Wirtz: my development was right on schedule. At my mom's insistence, he and his team ran lengthy tests, but didn't find anything wrong. My mom was still sure I had cancer, and by this time so was I. The specialist told her to bring me back in six months if my other breast didn't start growing.
I trusted my mom and prayed God would heal me. In the name of Jesus, please take away my breast cancer, was on a constant loop in my head. I assumed I'd drop dead if I went too long between prayers.